Certikin BP Commercial Pool Pump
Availability:

The Certikin BP Commercial Pump is available with 2-3 days delivery!
Certikin BP Range Commercial Swimming Pool Pump
Designed with efficiency in mind, the unique Certikin BP centrifugal swimming pool pumps offer quality, performance and reliability. All Certikin BP Range Commercial Pumps have been designed and developed primarily for the commercial swimming pool industry. Manufactured to circulate large quantities of low pressure water, with high quality corrosion resistant components including a brass or bronze impellor. This pool pump has a stainless steel strainer basket and shaft and is self priming.
Certkin BP Swimming Pool Pump Features:
Designed to circulate large quantities of low pressure water
Cast iron body & impeller
IP55 protection rated
High quality corrosion resistan components
Integral strainer box
Self priming
Mechanically sealed shaft
15000rpm motors
Stainless steel strainer basket and shaft
IE3 rate motor
Bronze impeller available on request
1500 RPM Commercial Pump Curve Graph
3000 RPM Commercial Pump Curve Graph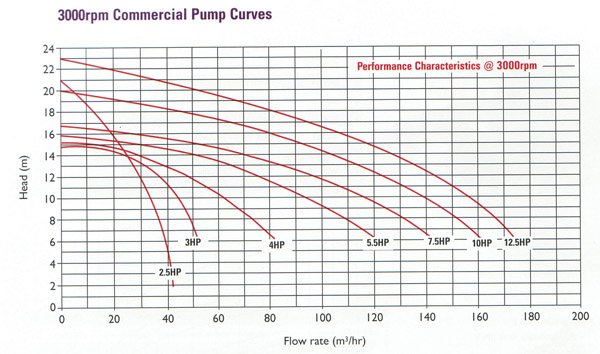 Technical Specifications